Customer conference 2016
The sustainable development of a company must always go together with the benefits for its customer; and its contribution for the development of community. This is one of the company's business philosophy that earnestly kept not only by executive board but every employees of Dorufoam join-stock company for every moment in the last 5 years of developing. The "customer conference" is an occasion to prove how this philosophy has been carried out and promoted.
Dorufom Customer Conference 2016 (DCC) was organized on 19/05/2016 in three star hotel Bom Bo in Binh Phuoc province. The conference was hold in order to express Dorufoam's gratitude for the support of customers, distributors, agents in all over country all these year, in the same time discuss about future direction and new opportunities for sustainable development of both side. Dorufoam current has 7 main distributors, 6 representative offices and more than 300 agents in Vietnam. DCC has three main agenda, including:
1. Visit Dorufoam showroom, Dorufoam factory, Tan Lap processing plant.
2. Visit the garden and take photos for keepsake.
3. Dorufoam customer conference 2016 at BomBo.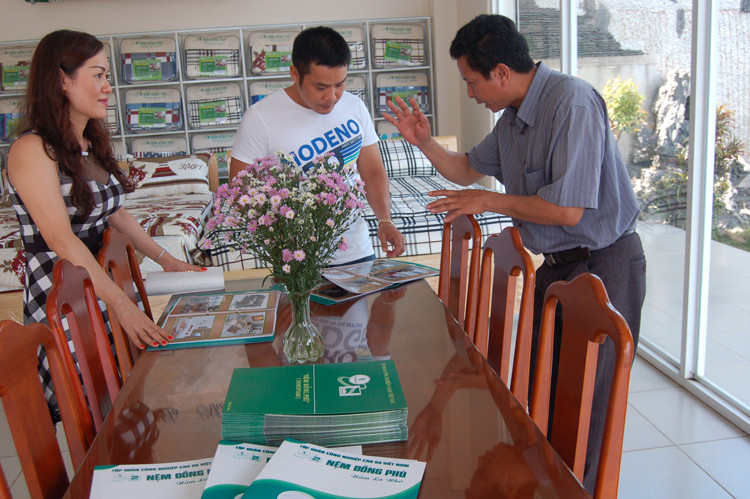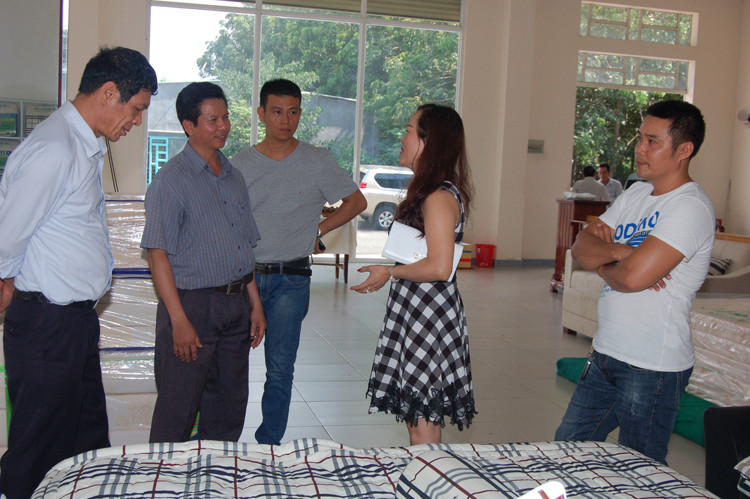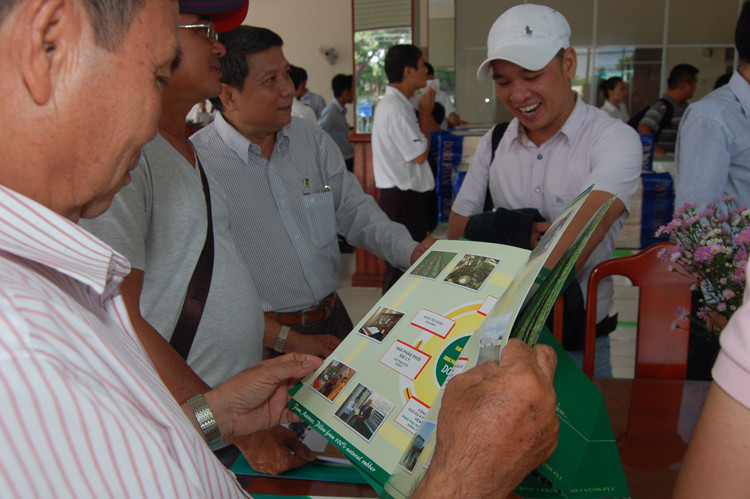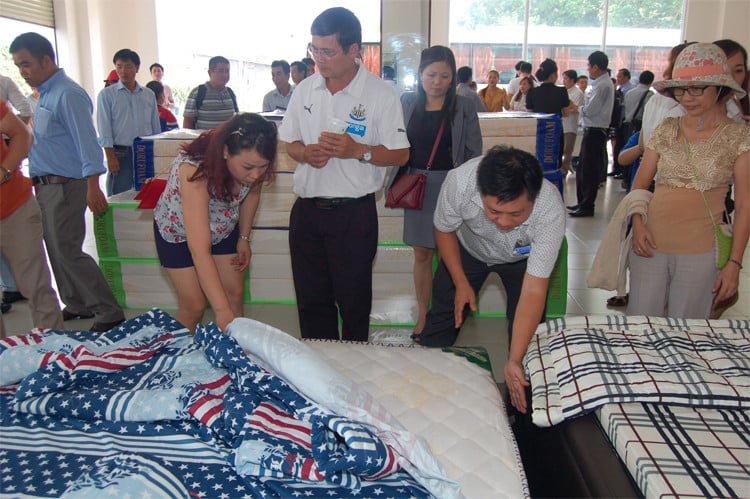 Company's executives are presenting new products to customer. Therefore adding more choices to their selection for different markets of different regions.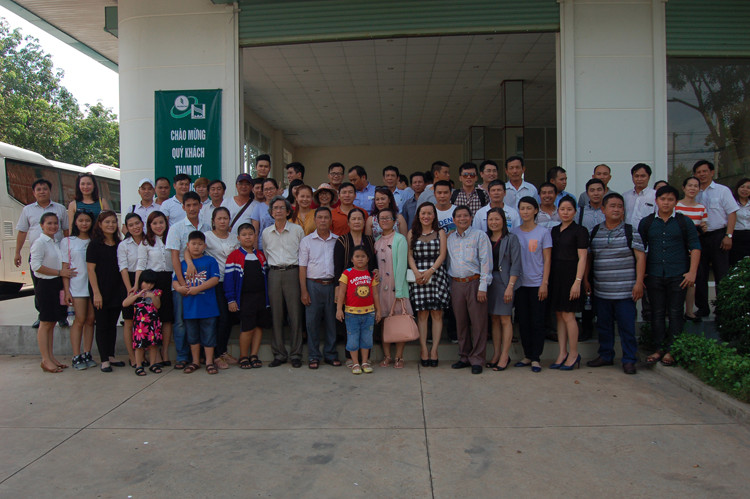 Company's executive taking picture with agents.
Company's executive present and answer agents's question while visiting rubber tree garden: the adulthood of rubber tree that can be tapped with highest output, Harvesting regulations, harvesting process and manufacturing process….Therefore help agents understand the self-contained manufacturing process of company from harvesting to launching Dorufoam products. .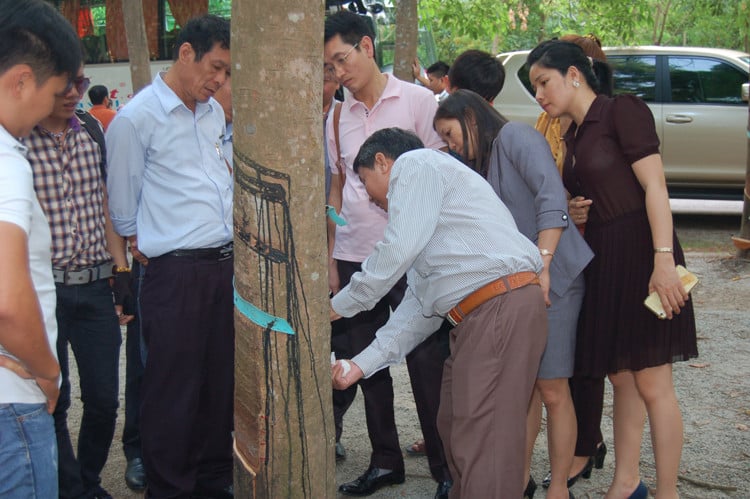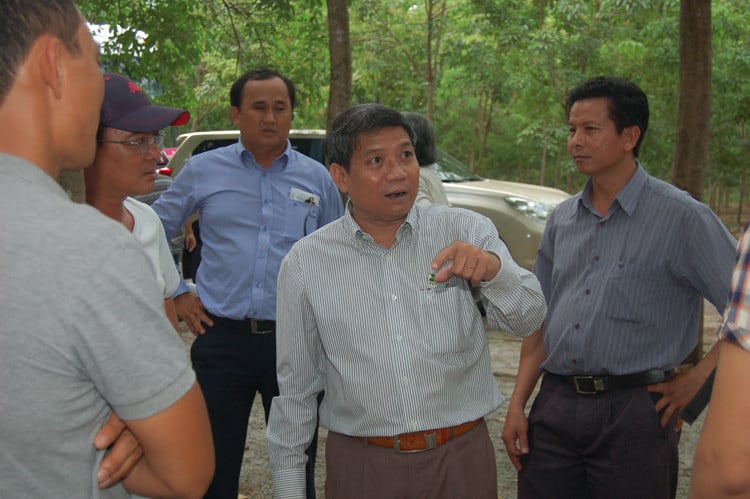 Deputy General Manager of Dorufoam JSC, Mr.Mai Huynh Nhat's describing latex harvesting processing and answer agents's question in the garden.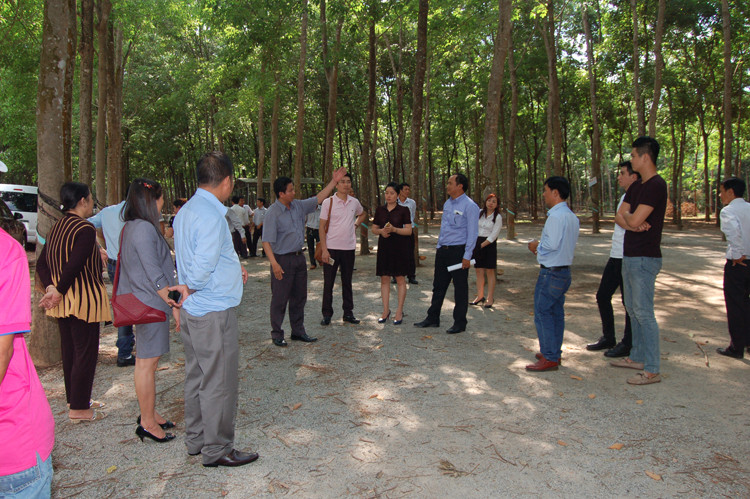 General Manager of Dorufoam JSC, Mr. Đàm Duy Thảo's explaining the manufacturing process from raw material (latex) to product (mattress, pillow) to agents.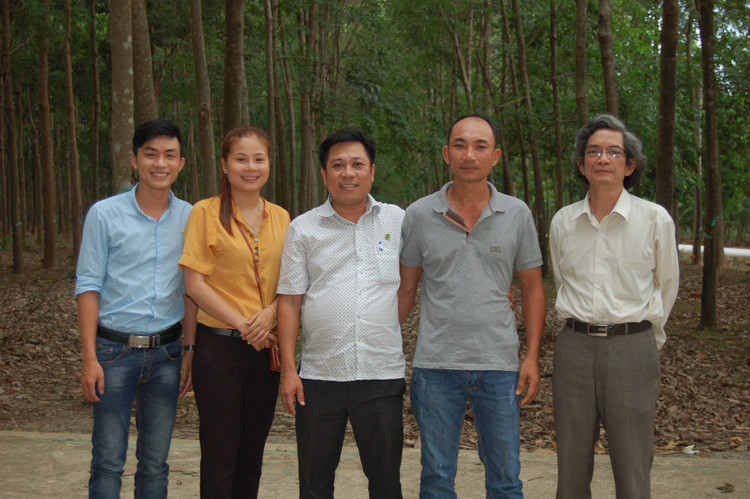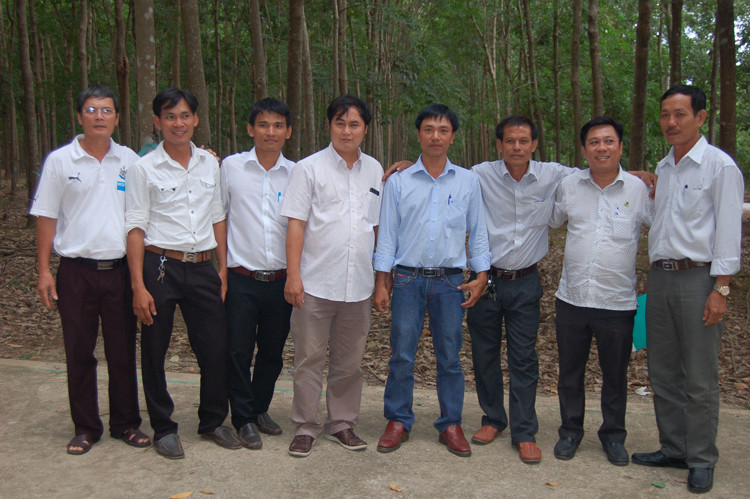 Sale Manager of Dorufoam JSC, Mr. Nguyen Dong Thanh's taking picture with agents.
In the evening, 19h00 at BomBo three star restaurant, Dorufoam raise the curtain for Dorufom Customer Conference 2016 with the attendance of more than 200 agents and distributor who represent for over 300 both domestic and foreign.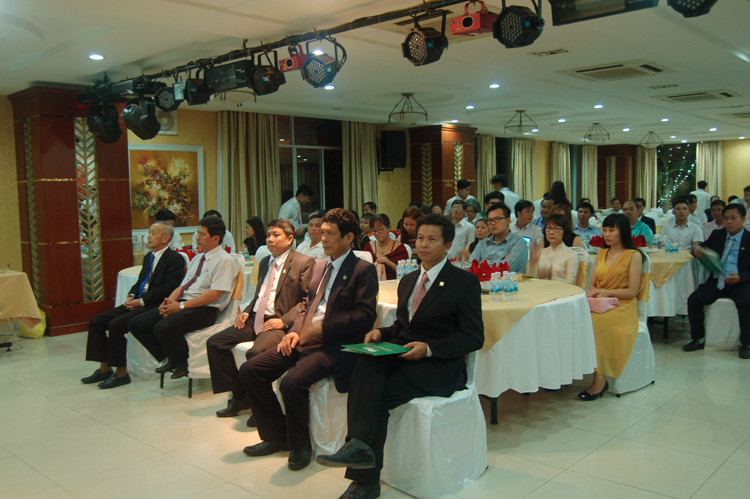 The conference also honor to welcome the executive of Dorufoam joint-stock company. Organizing the conference at one of the most luxurious place of whole province together with the formal and unique welcome has surprised and impress all customers. In the conference, customers also watched a video introducing Dorufoam product from harvesting to product.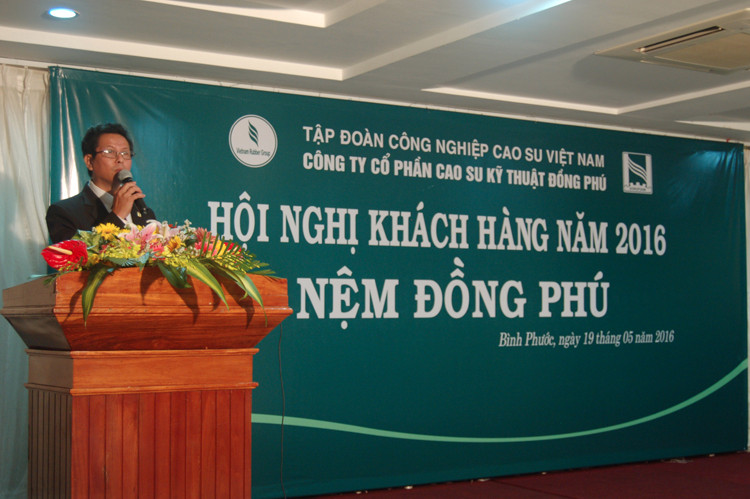 In his speech to customer, Mr. Dam Duy Thao,General Manager of Dorufoam joint-stock company, said: " In recent years, consumer goods business has had many fluctuation but Dorufoam still always is an reliable place for customer trust. Having you here today at our conference surround by this sincere, friendly asmosphere, It affirms your trust and support for Dorufoam. Your interest, trust and support are an important element that made today success of Dorufoam. We always appreciate your precious feeling all these time we have been together for Dorufoam."
With the sentiment, always see customer satisfaction as the goal for the sustainable development of company. Mr Dam Duy Thao guaranteed to provide customers with only the best products and services, and continue to be and share with them the future road.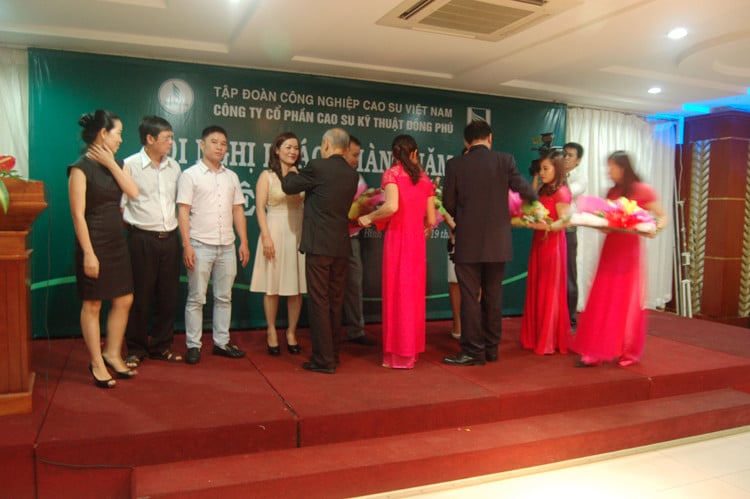 In the conference, Mr.Nguyen Thanh Hai (….) and Mr.Dang Gia Anh (chairman of the board of governors of …) given medal and flower for distributor and agents have good achievement in recent years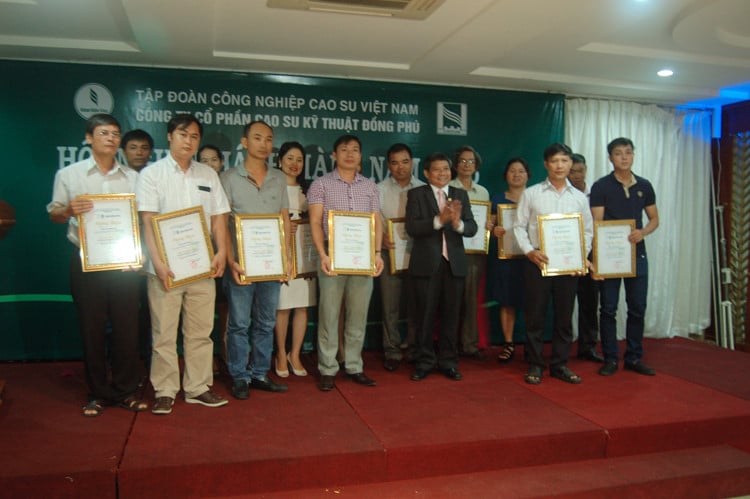 Mr.Mai Huynh Nhat ( Deputy General Manager of Dorufoam join-stock company )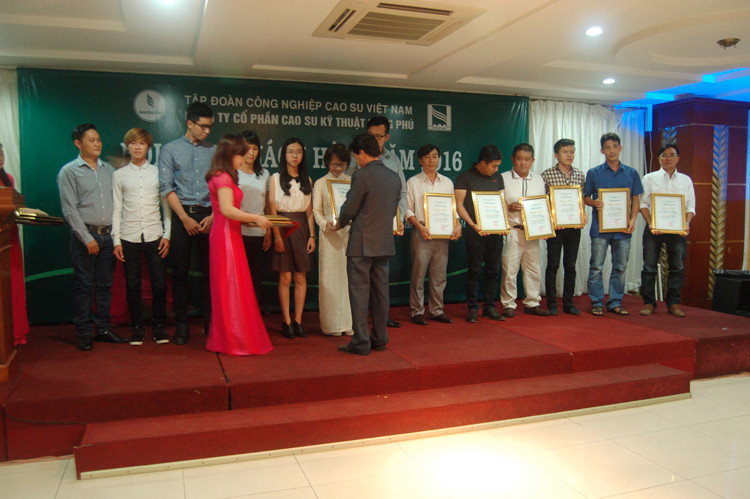 Mr. Nguyen Van Thai (Chief Technology Officer Dorufoam join-stock company )

In the conference, Dorufoam executive board's representative had given Official Agency Certificates for distributors and agents of company.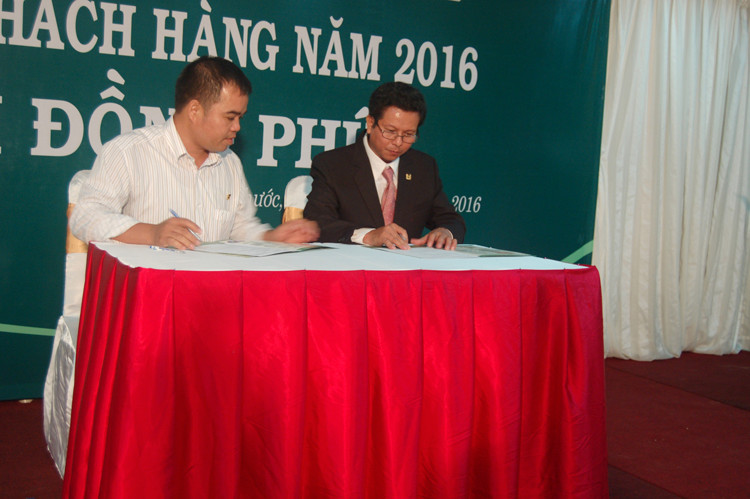 At the same time, Dorufoam Join-stock company General Manager has signed a guarantee contract with distributors, agents who has been with Dorufoam in the last 5 years, providing them Dorufoam's products with best price.